Design your own coat of arms – and you could win a cuddly Talbot toy dog!
While you are at home twiddling your artistic thumbs – why not have a go at designing your own family coat of arms, and discover a bit about their history at the same time?  (And for those of you who might perhaps have one already – design your own personal one!!)
The Sutton coat of arms and crest which you can see all around the Charterhouse, was actually not originally that of our founder Thomas Sutton – because he was a commoner, he didn't have one.  But after his death in 1611 and the extraordinary legacy he left to create a school and almshouse at the Charterhouse – many wanted to honour him, so an existing Sutton family coat of arms was found, and a magnificent memorial created (which you can see in our Chapel).
Here's the opportunity to create a coat of arms and crest that you think represents the special things about your family. You can use crayons, paints, tin foil, coloured paper, felt…. anything you like!
For inspiration and to find out more about how crests were designed, and the significance of each of the elements within them, we've created an information sheet you can find here.
We would love to see your designs and we'll be picking out our favourite every month and sending one of our very cute soft talbot dog toys as a prize.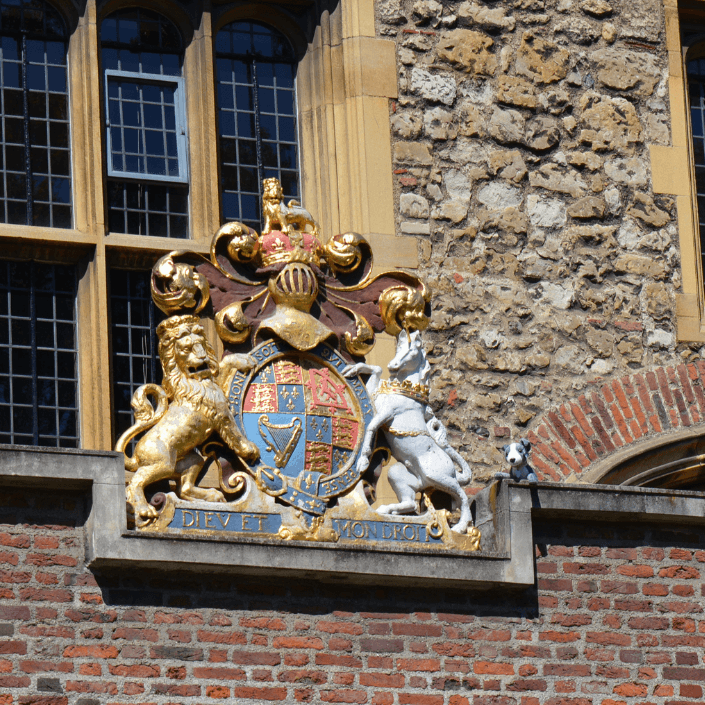 Please photograph and email your designs to:
charlotte.borger@thecharterhouse.org
(We cannot accept them by post at this time)
It would be great to also get a short explanation of why you chose to do this particular design for your family or yourself.
Personal details:
If you are sending us a photo of your design please note: All designs by under 16 yr olds should supply a parent or adult carer's email address.
PLEASE NOTE THAT THESE DESIGNS WILL NOT QUALIFY AS REAL COATS OF ARMS AND SHOULD NOT BE PASSED OFF AS SUCH. OFFICIAL COATS OF ARMS HAVE TO HAVE BEEN APPROVED BY THE COLLEGE OF ARMS.