Located at the centre of Pensioner's Court at the heart of the Charterhouse is a magnificent water pump.  It is a Grade II listed structure and dates from the 19th century.  Standing over 2.6 meters high, the exact date of is manufacture is not known.  The Courtyard was rebuilt over a period of two decades in the first half of the 19th century, initially by Redmond Pilkington and later finished by Edward Blore.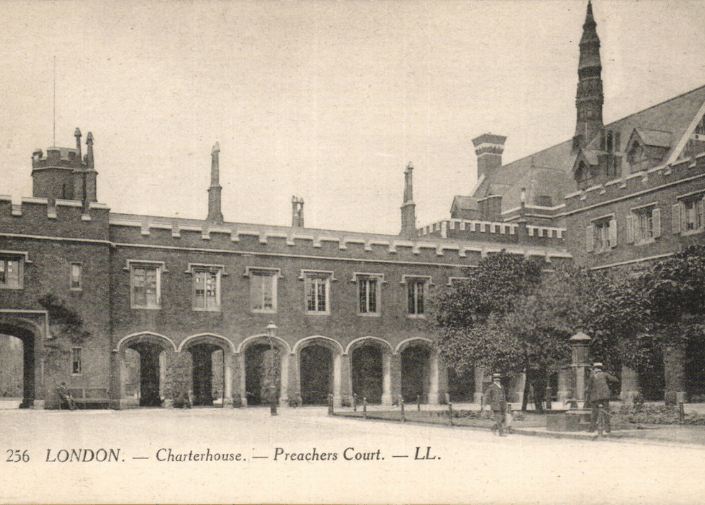 The pump sits in the centre of yard on the way to the stable buildings that were located at the back of the site (subsequently been converted to accommodation blocks).
Prior to the Reformation, the Charterhouse was home to one of London's most influential monasteries.  It famously had a water supply that came from a spring to the north of the site, in what is now Islington.  The supply was sent to the centre of the monastic cloister and from there was distributed to the living quarters of the monks.  It is thought that this nineteenth century pump was manufactured on a scale and with a design to recall the medieval conduit.
This splendid ornamental pump had become damaged and corroded over time, and in 2019, we were delighted to receive a generous donation from The Ironmongers' Company to enable us to carry out renovation and repairs.  Ridgeway Forge in Sheffield was commissioned to carry out the works, which included blasting clean all the parts to remove old paints and corrosion, repairing or replacing all damaged components using traditional manufacturing techniques, priming and painting in the original finish, and highlighting in gold leaf.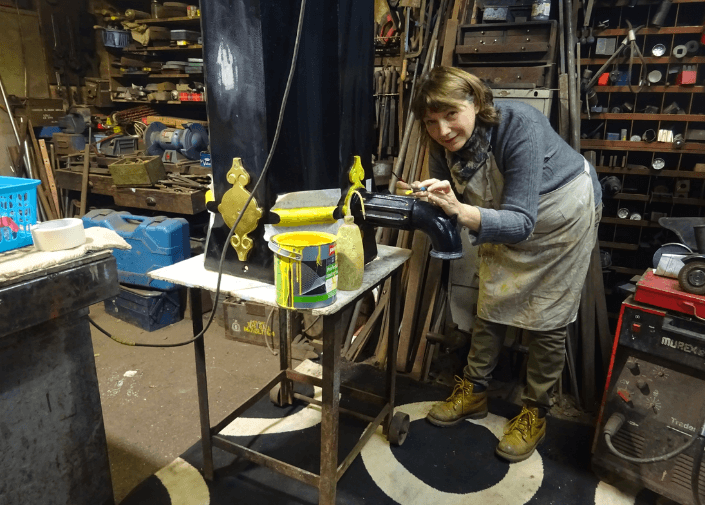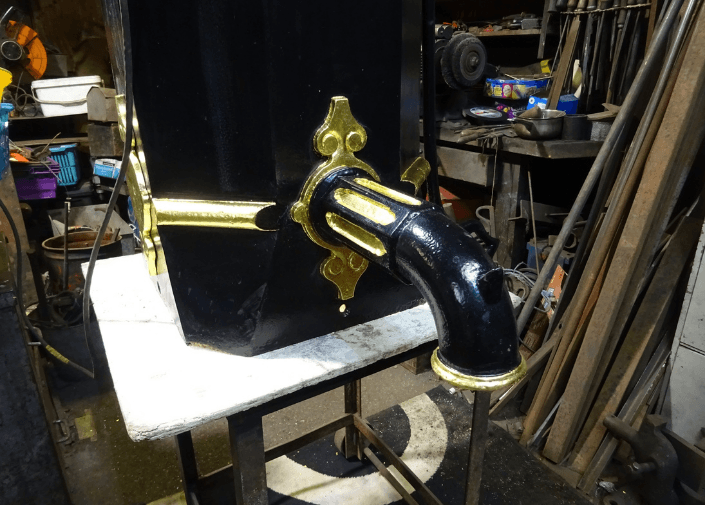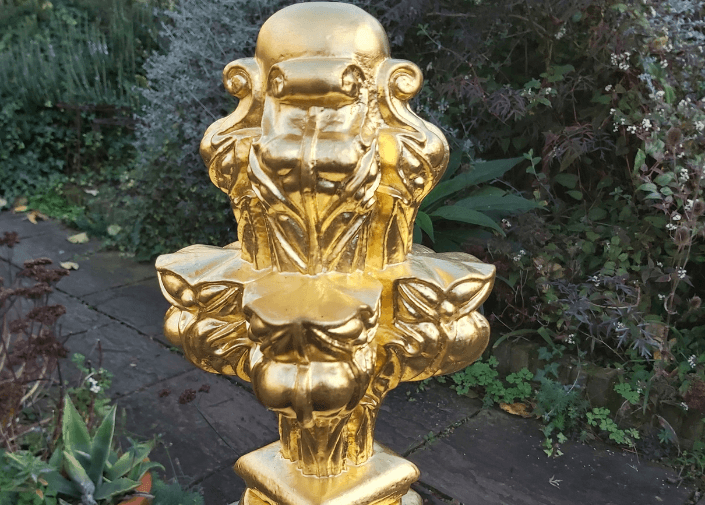 On Wednesday 18th November we were able to host a special "Topping Off" ceremony to mark the reinstallation of the pump and to thank the Company of Ironmongers for their kind donation, and Ridgeway Forge for their excellent work. We were very pleased to have Colonel Knaggs, Clerk of The Ironmongers' Company as our honoured guest, along with Andrew Renwick of Ridgeway Forge. We kept to strict social distance rules, and were joined by a number of the Brothers who came to watch and admire!